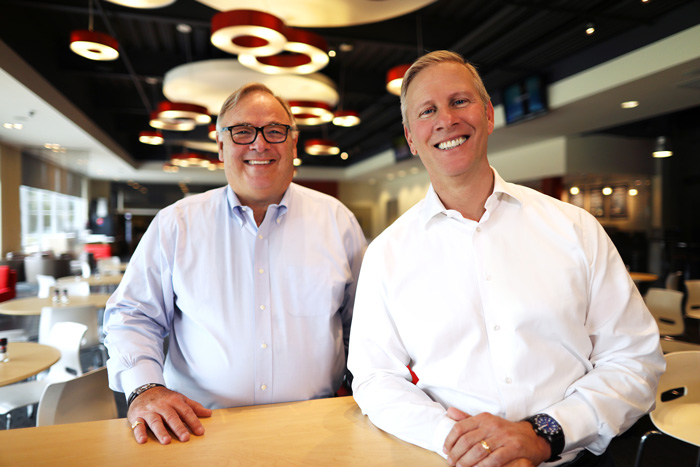 Louisville, Ky. — Yum! Brands, Inc.'s board of directors has unanimously elected David Gibbs as chief executive officer, effective January 1, 2020, and appointed him to the company's board, effective November 1, 2019. Gibbs, who currently serves as Yum! Brands' president and chief operating officer and oversees the global KFC, Pizza Hut and Taco Bell divisions, will succeed Greg Creed, who has decided to retire at the end of 2019 after a successful 25-year career with the company.
"I've had the privilege of partnering with our franchisees to grow the three iconic brands within the Yum! Brands portfolio for over 30 years and am honored to follow in Greg's footsteps," Gibbs says. "It's thanks to Greg's terrific leadership and innovative brand building during some of the most pivotal moments in our history that Yum! Brands has emerged as a vibrant and industry-leading growth company."
Creed has served as Yum! Brands' CEO since January 2015. As CEO, Creed successfully executed the 2016 spinoff of Yum China, led Yum! Brands' transformation to become more focused, franchised and efficient, and helped the company deliver strong and consistent financial performance to shareholders. Since 2017, Yum! Brands has transformed its business model to over 98% franchised, while increasing G&A efficiency and significantly reducing capital expenditures. Before his time as Yum! CEO, Creed led the global Taco Bell division as its CEO.
Creed remains CEO through the end of 2019 to ensure a smooth and seamless transition. He will serve as a part-time advisor next year and also remain on the Yum! Brands board of directors.
The following Yum! Brands leaders will report to Gibbs effective January 1, 2020: Chris Turner, chief financial officer; Tracy Skeans, chief transformation and people officer; Scott Catlett, general counsel and corporate secretary; and Ken Muench, collider lab chief strategy officer and co-founder. In addition, the global brand division CEOs will continue to report to Gibbs, including: Tony Lowings, KFC division; Mark King, Taco Bell division; and Artie Starrs, Pizza Hut division.
Since joining in 1989, Gibbs has held a variety of leadership roles in all three of YUM's brands including global strategy, finance, general management, operations and real estate. Earlier this year, he was promoted to an expanded role as president and chief operating officer, assuming operating leadership of the global KFC, Pizza Hut and Taco Bell divisions.
Yum! Brands, Inc., based in Louisville, Ky., has over 48,000 restaurants in more than 145 countries and territories primarily operating the company's restaurant brands: KFC, Pizza Hut and Taco Bell.
SOURCE: Yum! Brands, Inc.
classic-editor-remember:

classic-editor

abkw-text:
Tagged under