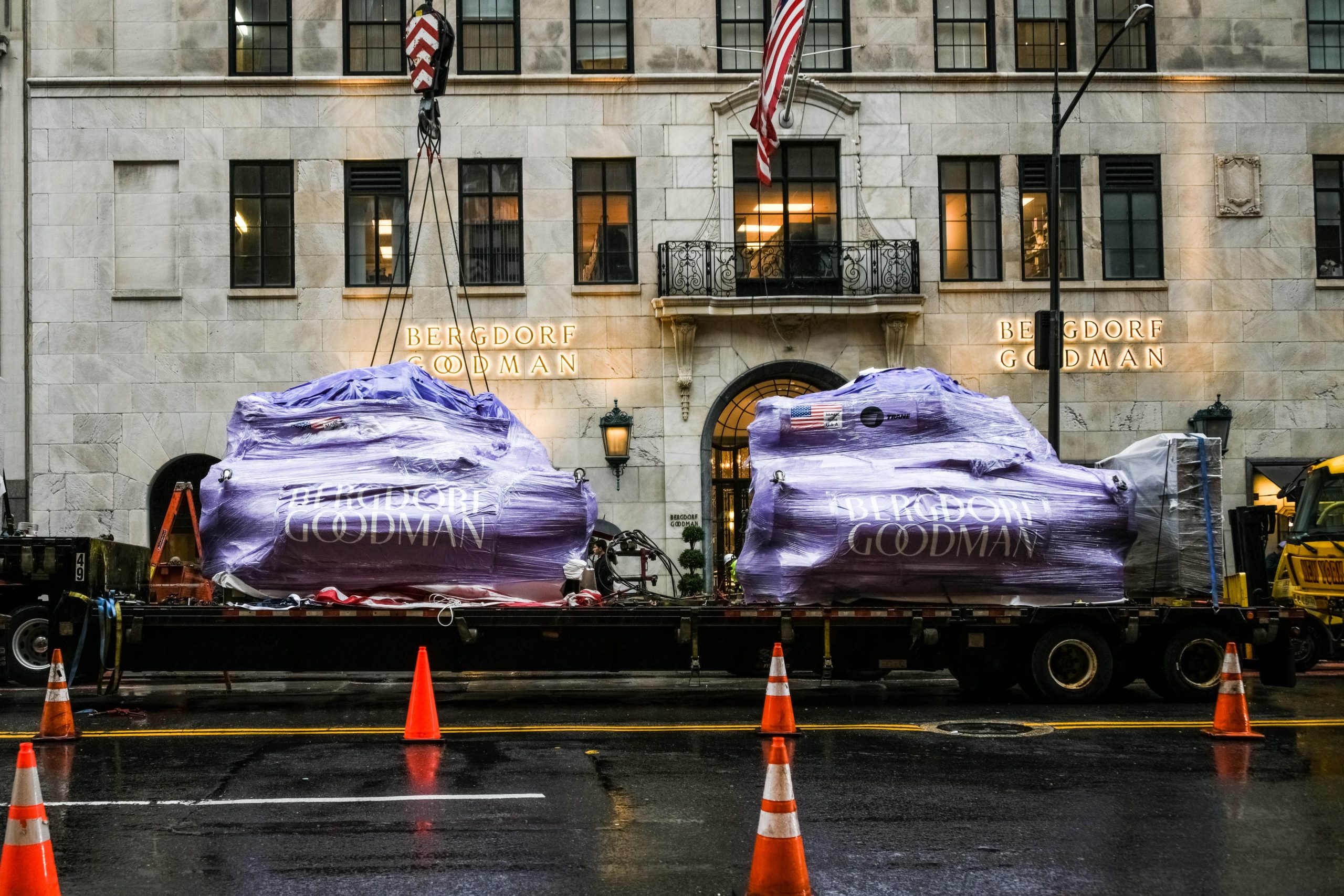 New York City — On the heels of launching its first-ever Environmental, Social, Governance report, "Our Journey to Revolutionize Impact," the Neiman Marcus Group is advancing its sustainability journey even further: installing two 500-ton water-cooled Trane® chillers at its iconic Bergdorf Goodman's Women's Store, located in the heart of New York City's famed retail district.
Implemented in partnership with Trane® by Trane Technologies, a global climate innovator, this environmentally-friendly makeover of the historic, 94-year-old building utilizes innovative, energy-efficient, decarbonizing technology — enabling the retailer's elimination of natural gas use and electrification, transition to renewable energy use and carbon footprint reduction.
The move will also help contribute to New York City's goal of reaching net-zero greenhouse gas emissions by 2050 while keeping shoppers cool and comfortable.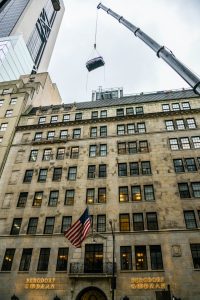 The Neiman Marcus Group has committed to 100% renewable energy use by 2030. It is working with Trane® by Trane Technologies to operationalize its decarbonization plans through capital and operating investments in four key areas: renewable energy, electrification, energy efficiency and refrigerant management.
As the Neiman Marcus Group works to reduce Scope 1 (direct) and 2 (indirect) emissions across its real estate portfolio, including the flagship Bergdorf Goodman Women's Store in New York City, improvements are also being made to stores in Dallas; Austin, Texas; San Francisco; Troy, Mich.; Pinnacle Point, Texas; Sunrise, Fla., and more.
These improvements include upgrades to buildings' automation systems, rooftop units, LED lighting, and other energy-conserving fixtures and the introduction of improved air quality technology.
The Bergdorf Goodman Women's Store project replaces the building's outdated, inefficient HVAC equipment with two 500-ton, water-cooled, energy-efficient Trane® chillers – with next-generation, low GWP refrigerant. The building has also been upgraded with Trane controls, optimizing the on-site chiller plant to manage the system's run time better.
Additionally, the installation of these chillers will result in:
an annual reduction of 642 metric tons of carbon — equivalent to the greenhouse gas emissions from 138 gasoline-powered passenger vehicles driven for one year
nearly $61,000 in annual energy cost savings
the elimination of natural gas use in the facility
Trane Technologies is a global climate innovator whose brands include Trane and Thermo King. Managing and reducing energy use for positive environmental impacts has been a long-standing priority for Trane Technologies. Between 2013 and 2020, the company halved its global operational carbon emissions and increased energy efficiency by 27%. Trane has also set bold 2030 Sustainability Commitments for itself and its customers. These commitments include achieving carbon neutral operations across its global footprint, a 10% absolute energy reduction, zero waste to landfills and net positive water use. Through Trane's Gigaton Challenge, Trane has committed to reducing its customers' carbon emissions by one gigaton — or 1 billion metric tons — by 2030. Launched in 2019, the Gigaton Challenge is the first in the manufacturing industry to have its targets verified by the Science-Based Targets Initiative and one of only 47 companies to be verified twice. For more information, visit www.tranetechnologies.com and www.trane.com.
Neiman Marcus Group is one of the largest multi-brand luxury retailers in the U.S., whose brands include Neiman Marcus, Bergdorf Goodman, Neiman Marcus Last Call and Horchow. For more information, visit http://www.neimanmarcusgroup.com/.
A New York landmark since 1901, Bergdorf Goodman represents the global pinnacle of style, service and modern luxury. Bergdorf Goodman is part of Neiman Marcus Group. For more information, visit www.bg.com.
SOURCE: Neiman Marcus Group
classic-editor-remember:

classic-editor

bs_sponsor_advertiser_id:

104384

bs_sponsor_advertisement_id:

bs_ads_disabled:

abkw-text:
Tagged under