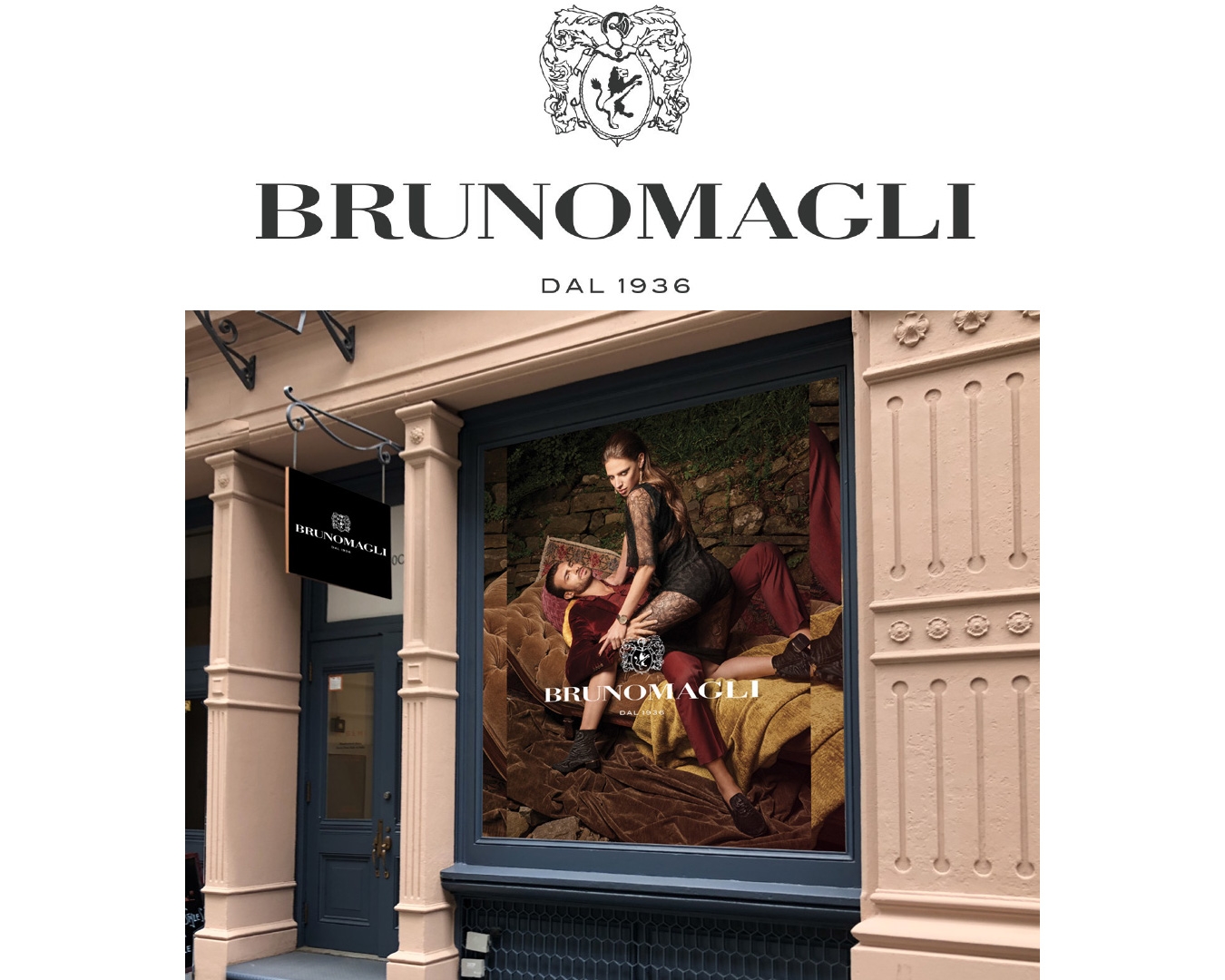 New York City — Bruno Magli, the iconic Italian luxury footwear brand, will open a 2,000-square-foot concept store in the SoHo shopping district of New York City on September 1, 2018, at 120 Wooster St.
Located in a prime location just steps away from designer fashion destinations Chanel, Gucci, Tiffany & Co. and more, the boutique will showcase the latest styles of men's and women's footwear and watches, women's handbags and men's small leather goods, tailoring and socks. It will also feature a variety of programming that plays into Bruno Magli's rich Italian tradition.
"Opening our concept store in SoHo is really about having a more direct relationship with our Bruno Magli consumer," says Cory Baker, chief operating officer of Marquee Brands, which owns Bruno Magli. "Not only are we seeing Bruno Magli grow in awareness among a younger, sophisticated consumer through our social media outreach, but also our brand loyalists and new fans alike will appreciate experiencing the brand in a dynamic environment that will be part retail, part museum as well as social café. Italian luxury is about more than just a purchase. The experience and appreciation for the design and history that is put into each Magli shoe is why this brand continues to thrive since 1936."
For more information, visit www.brunomagli.com.
SOURCE: Bruno Magli
Tagged under