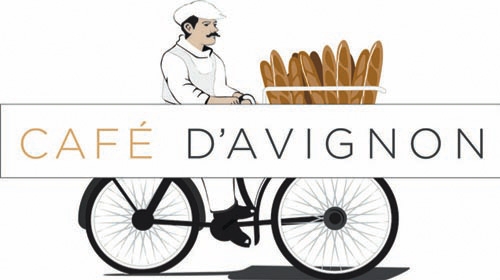 New York City — Café D'Avignon, one of New York's finest bakeries, will open its first retail storefront at 164 W. 36th St., on the ground floor of the popular Moxy Hotel in New York City's Garment District.
The new outpost, which will be the brand's first non-food hall location and is slated to open before the end of 2018, will feature 875 square feet of retail space and large street-facing windows that offer passerby a direct look into the café. This new, larger store model will serve as the blueprint for future Café D'Avignon retail locations, as the brand is actively looking to open in high-traffic, mass-gathering areas in major media markets nationwide.
"We are very excited to launch Café D'Avignon's first retail shop inside the famed Moxy Hotel. It's an honor to be positioned alongside the hotel's other notable restaurant concepts, which are run by Tao Group, one of the most successful restaurant and foodservice company in the world," says Bane Stamenkovic, founding partner. "We look forward to having Cafe D'Avignon contribute to the hotel's overall character, while also bringing quality coffee and baked goods to New York's Garment District, which, despite being a busy and bustling neighborhood for years, is only currently reinventing itself by further developing the food scene."
The bakery and coffee concept plans to use the new retail model to take on international coffee chain competitors, like Starbucks and New York City-grown brand Le Pain Quotidien, while focusing on offering both high-quality coffee and fresh, scratch-made bakery goods. Café D'Avignon's roots as a wholesale bakery differentiate it from the competition by offering consumers an experience that they cannot get anywhere else: enjoying house-made breads and pastries alongside specialty coffee and espresso drinks.
"America is starving for the next big thing in the coffee and café segment because the current market is saturated with concepts that either offer good coffee and mediocre food options, or good food and mediocre coffee," says Dan Rowe, CEO and founder of Fransmart. "Café D'Avignon is part of the third-wave coffee movement, offering quality coffee and fresh baked items that are unparalleled. The brand has seen great success in New York City's most famous food halls, and, with the new retail model in tow, are positioned to take over in major markets nationwide."
The budding café was conceived from wholesale bakery Pain D'Avignon, which began in 1992 when five childhood friends emigrated from Yugoslavia with a shared dream of bringing traditional European bread making to the U.S.'s East Coast. The bakery quickly gained notoriety and began distributing bread and pastries to highly-acclaimed hotels — namely The Plaza Hotel, Four Seasons, Mandarin Oriental, among others — and Michelin-starred restaurants across New York City.
Café D'Avignon currently operates three locations in a few of New York City's major food halls: The Plaza Food Hall, Dekalb Market Hall and Essex Market. The brand is also plotting five franchised locations for the greater Orlando, Fla., area, and is looking for experienced multi-unit foodservice operators to develop additional franchises in major markets across the country. Café D'Avignon is partnered with Fransmart as its exclusive franchise development partner to grow the brand.
For more information, visit www.cafedavignon.com.
SOURCE: Café D'Avignon