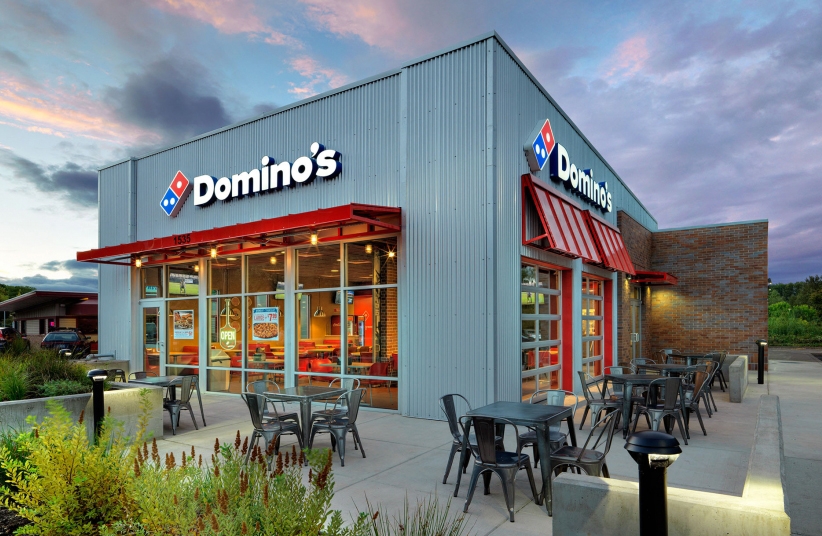 Ann Arbor, Mich. — President and CEO J. Patrick Doyle intends to depart Domino's on June 30 after more than 8 years at the helm of what is now the world leader in pizza.
At the same time, Domino's board of directors announced the promotion of Richard Allison, president of Domino's International, to the role of chief executive officer, succeeding Doyle; and the promotion of Russell Weiner, president of Domino's USA, to the newly-created role of chief operating officer of Domino's and president of the Americas. Both appointments will be effective on July 1, 2018.
"Patrick excelled at every role he served at Domino's for more than 20 years and during the past 8, he distinguished himself as one of the best leaders in the restaurant industry," says David Brandon, chairman of the board. "Under his leadership, the brand opened more than 5,500 stores, launched in more than a dozen new countries, and Domino's became one of the top-performing stocks of the decade. As important, though, is the fact that he developed an outstanding leadership team, which has allowed the board to select a successor from that team."
Allison will officially take over as Domino's CEO on July 1, 2018. As president – Domino's International, Allison currently oversees more than 9,000 stores and all franchise relationships outside the United States. Allison joined Domino's in March 2011 as executive vice president of International, joining the brand from Bain & Company, Inc., a leading global business consulting firm, where he was partner and co-leader of Bain's restaurant practice.
"Under Ritch's leadership, Domino's international division grew by more than 4,500 stores in more than 85 markets in 6 years. Domino's International has achieved 95 consecutive quarters of same store sales growth and accounts for more than one-half of the company's global retail sales," Brandon says. "The board is confident Ritch is well-prepared to lead the company to the next level. And he could not have a more talented and capable leader than Russell Weiner to assume the critical new role of chief operating officer of Domino's and president of the Americas."
Weiner, currently serving as president – Domino's USA, will take over in the newly-created role of chief operating officer of Domino's and president of the Americas on July 1, 2018.
"As we continue to globalize our business, it is important that we create synergies and centers of excellence across the Domino's system," Brandon says. "In his role as COO of Domino's, Russell will be leading this effort. As president of the Americas, he will oversee marketing, operations, store growth and development, franchise relationships, strategy and insights and e-commerce for Domino's in the Americas – markets that account for 50% of Domino's global retail sales."
Weiner was responsible for the reinvention of Domino's U.S. menu, which led to record-setting sales increases and the turnaround of the Domino's brand. Weiner is also credited for the creation of Domino's "Pizza Theater" store design, the redesign of the brand logo, and creation of the DXP pizza delivery vehicle, as well as many product and technology innovation launches.
Founded in 1960, Domino's Pizza ranks among the world's top public restaurant brands with a global enterprise of more than 14,400 stores in over 85 international markets.
SOURCE: Domino's