— By Bart Waldeck —
Retailers will need to embrace creative innovations in order to thrive in 2023 and beyond.
The retail landscape doesn't look like it used to anymore — from buy online, pickup in store (BOPIS) and curbside delivery, to touchless shopping and scan-and-go checkouts, retail shopping trends have dramatically changed, both out of necessity due to the pandemic and evolving consumer preferences. Since COVID-19, retailers have had to shift store layouts, rethink operations and leverage new technologies to offer customers an innovative — and seamless — retail experience. More than ever, store layouts must factor into these new buying behaviors. Similarly, chain restaurants can no longer offer a simple dine-in experience, they must incorporate an omnichannel strategy.
In the face of rapid change, technology has become an increasingly essential tool for retailers to gather and identify customer insights. As inflation and economic uncertainty persist, brands need solutions that help them adapt their store strategies to meet consumer needs. Whether a retailer is improving its in-store experience or finding new ways to attract new consumers, one thing remains unchanged — location is still everything.
From curbside pickup to self-serve kiosks and pop-ups, customers expect a fast, convenient and seamless shopping experience across all channels. Retailers will have to rise to the occasion if they plan to remain competitive. Here are several factors retailers need to keep in mind when planning for the year ahead.
The Future of Restaurants Has Arrived & Must Be Embraced to Survive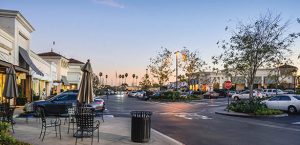 In 2020, restaurants were forced to shutter their indoor dining spaces suddenly and quickly pivot to new operating models to stay afloat. Fast forward to 2023: digital order-taking and delivery are an essential part of a successful restaurant strategy. Online food ordering is booming, with estimates that U.S. delivery sales are expected to rise an average of 12% a year for the next 4 years and total $76 billion in sales, according to research firm Cowen & Co. Those that continue to embrace creative operations even as dining rooms have reopened benefit from a competitive advantage. But in the year ahead, these innovations — from curbside pickup to creating hubs for delivery drivers — will become necessary practices as restaurants compete for a smaller share of Americans' wallets amidst continued inflation and dampened consumer spending.
Data Analytics Will Accelerate Despite a Renewed Focus on Privacy
Location data analytics will continue to grow in importance over the next few years, but with new regulations and a renewed focus on data privacy, consumers and regulators are becoming increasingly concerned about who is accessing their data and for what purposes. Measures to protect privacy — such as the removal of personally identifiable information — will continue to grow in importance. Simultaneously, data leveraged by companies will get more niche as they work toward building a 360-degree view of customers, including anonymized cross-shop data, especially as retailers move from malls to street-front locations.
Shoppers Will Continue to Expect Traditional and Digital Retail to Blend Seamlessly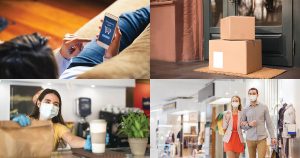 To keep up with consumer expectations and demands, retailers will need to optimize their locations to handle the ever-shifting influx of BOPIS, BORIS (Buy Online, Return In Store), and BOSS (Buy Online, Ship to Store). To do so effectively, retailers need to know exactly how, when and where their customers shop. This can only be accomplished through deep data analyses via advanced predictive analytics tools. Such tools help retailers optimize market deployments and update store layouts to support omnichannel experiences. The results of providing a seamless online-offline experience are more resilient and profitable stores and a healthier store portfolio.
2023 and Beyond

Retailers have had to make many adjustments over the last few years to meet both consumer needs and market changes. Moving forward, retailers and restaurateurs must have the right technology solutions to yield the insights needed to inform location-based decisions from expansion plans to store layouts. Investing in next generation Predictive Analytics solutions that leverage machine learning removes the inefficiencies of traditional location modeling by sifting through large and diverse datasets to develop models that best interpret the current environment in near real time.
As we continue into 2023 and beyond, retailers that continue to innovate will continue to reap the rewards. In an ever-changing retail landscape, building a holistic approach to retail strategies means organizations can more quickly adapt to external pressures, operationalize new business processes, improve the customer experiences and surpass corporate financial goals.
— Bart Waldeck is chief strategy and customer officer of Tango Management Consulting. He has more than 22 years of real estate software and consulting experience. Prior to joining Tango, he was vice president of marketing and product strategy at Accruent where he worked with more than 100 clients including Family Dollar, Charming Shoppes, Panera Bread, Starbucks and Target. As a founding member of Lucernex Technologies, Waldeck was vice president of professional services and business development, working with clients such as Chipotle, YUM Brands and Carmax. Visit https://tangoanalytics.com/.