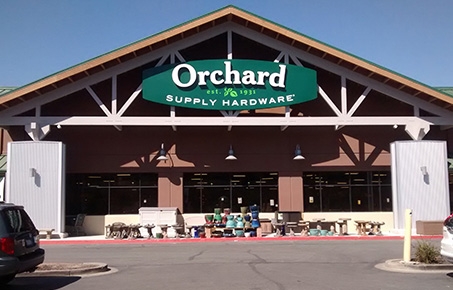 Mooresville, N.C. — Lowe's Companies, Inc. will close all 99 of its Orchard Supply Hardware stores by February 1, 2019. Founded in San Jose, Calif., in 1931 and acquired by Lowe's in 2013, Orchard Supply Hardware operates locations in California, Oregon and Florida. Lowe's is closing the stores to focus on its core home improvement business.
"Our strategic reassessment is ongoing as we evaluate the productivity of our real estate portfolio and non-retail business investments," says Marvin Ellison, president and CEO of Lowe's. "While it was a necessary business decision to exit Orchard Supply Hardware, decisions that impact our people are never easy."
In addition to shuttering Orchard Supply stores, Lowe's says it plans to "aggressively" tighten its store inventory, reducing lower-performing stock and increasing the depth of high-selling items.
The Orchard Supply closure is expected to cost the company between $390 million and $475 million.
Store closing sales were scheduled to begin on August 23, with a plan for all Orchard Supply Hardware locations to be closed by the end of the company's fiscal year, which is February 1, 2019. Lowe's will also close a distribution center in California that services the stores.
As of August 3, Lowe's operated 2,155 home improvement and hardware stores in the United States, Canada and Mexico, representing 215.3 million square feet of retail space.
— Camren Skelton
Tagged under