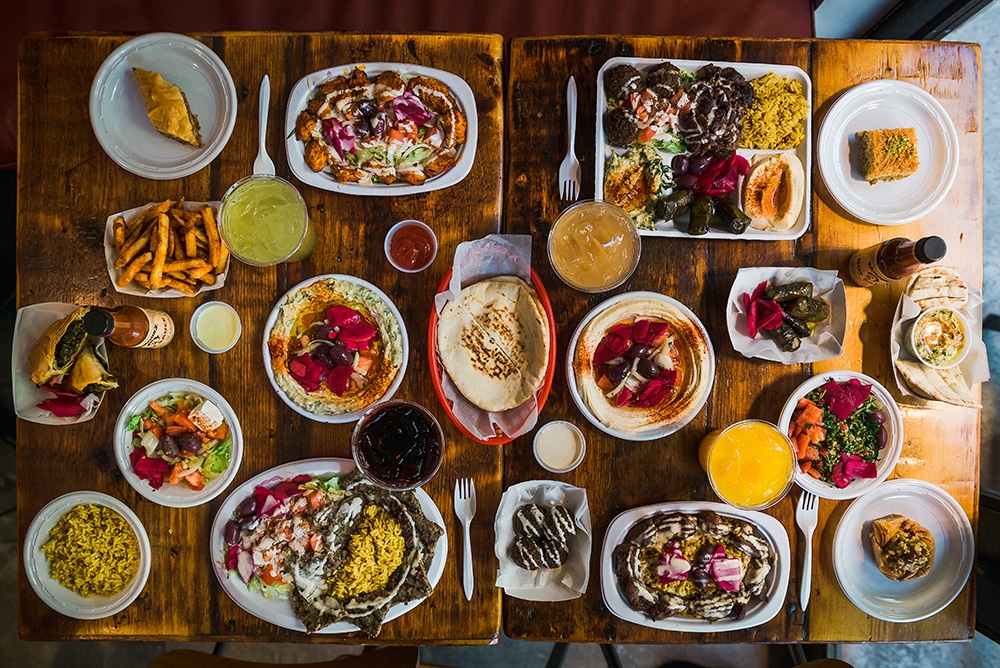 Atlanta — Mamoun's Falafel, the fastest growing Middle Eastern fast-casual restaurant in North America and oldest falafel restaurant in New York City, has secured a lease for its first of six locations across the Atlanta area. The first restaurant will be located in the West Midtown Center development, located between 17th Street and Northside Drive, and will open in 2019.
Mamoun's Falafel signed a six-unit franchise deal with Kalki Patel and Parimal Patel for the Atlanta and Athens, Ga., markets, adding to its current portfolio of 10 locations across New York, New Jersey, Connecticut and Pennsylvania.
"Our entire team at Mamoun's Falafel is very hands-on, giving franchisees like Kalki and Parimal the tools they need to succeed every step of the way," says Heather Koleser, director of operations for Mamoun's Falafel. "A new online training and communication portal I'm spearheading for franchisees, Mamouniversity, will make it even easier for a franchisee to get the support they need."
Since opening in the heart of Greenwich Village in 1971, Mamoun's Falafel has been dishing out a menu of authentic Middle Eastern cuisine, including shawarma, hummus, baba ganouj and baklava along with its famous namesake, falafel.
Mamoun's has partnered with Cuisine Solutions, a worldwide leader in the sous-vide cooking method, to ensure the same delicious menu items can be duplicated all over the world.
"Heather and the Mamoun's Falafel team take such great care to replicate the unique Mamoun's experience for diners at each new location, and this first Atlanta location is no exception," say the Patels. "We're proud to carry on the Mamoun's Falafel legacy and introduce Atlanta diners to its authentic, delicious Middle Eastern recipes."
Mamoun's Falafel, which has established a reputation of being the most authentic and flavorful falafel in New York City, was founded by Mamoun Chater. Mamoun's Falafel was featured in the book "1,000 Places to See Before You Die," awarded 'Best Falafel' by the New York Press, included in Eater NYC's list of "NYC's Most Iconic Sandwiches," and featured on the Food Network.
The chain currently operates 10 restaurants — three in New York in the West Village, East Village and Syosset; four in New Jersey in Hoboken, New Brunswick, Princeton and Fort Lee; one in New Haven, Ct., and one in Philadelphia. Mamoun's Falafel will open five additional units by the end of 2019. It has 42 additional units in development nationwide.
Mamoun's Falafel has partnered with Fransmart, an industry-leading franchise development company behind the growth of brands like Five Guys Burgers and Fries, The Halal Guys and Qdoba Mexican Grill. For more information about franchising opportunities, visit www.go.fransmart.com/mamounspr.
Mamoun's Falafel Restaurant is a New York City institution and one of the oldest falafel restaurants in New York. Founded in 1971, the family run business is dedicated to authentic traditional Middle Eastern cuisine. For more information, visit www.mamouns.com.
Fransmart's current and past franchise development portfolio brands have opened more than 3,000 restaurants in 45 states and 35 countries. For more information, visit www.fransmart.com.
SOURCE: Fransmart