How Benjamin Moore became the dominant go-to brand for retail and restaurant facilities.
By Katie Lee
Anyone who has ever chosen a paint color for his or her home knows the name Benjamin Moore. The venerable paint brand, founded in 1883 in Brooklyn, New York, was family owned and operated until its acquisition by Berkshire Hathaway in 2000. Being a household name for so long doesn't mean, however, that Benjamin Moore takes its success for granted. It's also not just a household name for, well, houses. Today the Montvale, New Jersey-based company commands a dominant presence in the retail and restaurant facilities world, and for that world Benjamin Moore continues to innovate new products.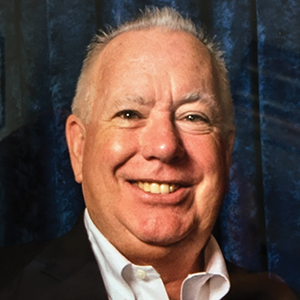 One recent innovation is the Ultra Spec® SCUFF-X® line of paint, which is the most recent of approximately 30 paint patents created by the company since 2006. Jim Gorman, a senior strategic account manager who has been with Benjamin Moore for almost 40 years, was tasked with 'proving the concept' back when SCUFF-X was just an idea.
"I understood the problems of one of my national accounts, so I went down the hall to a VP of production and gave him a list of things that he needed a can of paint to do," Gorman recalls. "Two years later, I got SCUFF-X."
Benjamin Moore operates like a microbrewery — one with a state-of-the-art research and development lab and world-class chemists. "Once we bring them the needs, then they understand how to tackle the problem," Gorman says. "We're excited about SCUFF-X — it's a break-through product."
According to Gorman, his client needed paint to be:
low-odor;
one-component, versus two-component in which a hardener must be added;
able to be saved. With two-component paint, you have to use it within 3 hours or it gets hard, like epoxy;
non-disruptive to business during daytime painting;
able to cover in two coats; and
available in all Benjamin Moore colors and three sheens.
SCUFF-X fits the bill, and more. In the retail world, fitting rooms — in particular, ladies' fitting rooms — are a big problem because they are constantly getting scuffed up. Shoes, clothes hangers, handbags…all wreak havoc on the typical painted wall, which is more often than not some variation of the color white ("Chantilly lace" is a particular favorite among retail stores).
"One of the top retailers in the country had a team that was repainting their fitting rooms in their flagship stores every month," Gorman says. "Our goal was to minimize the need for the retailer to repaint."
According to Gorman, Benjamin Moore's National Accounts sales team operates sort of like a separate project management group when it comes to ensuring customers get what they want. "We work with [major international restaurant chains] to make sure the right paint they want is available when and where they need it," he explains. "We'll work with the general contractors, so they're not hunting down the paint, and we'll make sure that the right Benjamin Moore is used."
On the exterior side of the commercial paint business, where Benjamin Moore had really started to bring value prior to its interior work with SCUFF-X, the company has patented a colorant system called GENNEX where its paint does not fade as quickly as competitors' paints.
"I've got a [restaurant] near my house we did in 2012 that looks like it was painted yesterday," Gorman says. "The color retention is phenomenal."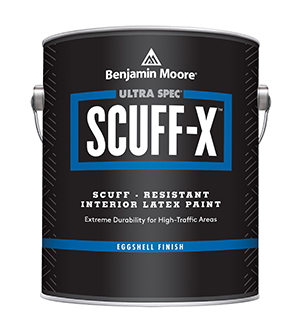 Benjamin Moore's in-house sales/project management team, launched in 2011, is small with just 10 people. Gorman says they operate like a brokerage company. "Say you're remodeling a chain with 20 restaurants," he says. "We connect the painters doing the 20 jobs because they are traveling around a state, most likely, and in each town they have to find the Benjamin Moore paint. We find it for them in a local paint store, and they just pick it up. They don't have to go in and buy the paint — they send the orders to us. This assures the contractor he's getting the same paint, colors and price wherever he goes."
In addition to being a paint manufacturer and service provider for the retail and restaurant facilities industry, Benjamin Moore is also a retailer in its own right. The company distributes its paint through more than 5,000 independent, family-owned stores.
"It's a brick-and-mortar business," Gorman explains. "Paint is a product that can't be made affordably overseas, and Amazon can't sell it. Yet. If you buy it, you need to pick it up somewhere."
When choosing a vendor, retailers and restaurants are accustomed to vetting a potential partner for its response time, reliability and cost. Of course Benjamin Moore delivers on all three, but the company's increased value comes from its in-house team that allows it to work within the remodeling and construction pipelines to assure the specified products and colors are ready where and when needed. This approach saves time and money — and increases project lifecycles as well.
"It's a relationship business," Gorman continues. "The key to our relationship with retailers, no matter if they have one store or 50 stores, is really to be a strategic partner with them and understand how they want to grow."
As Gorman quips, the job of the project management team is to partner with you to "take the pain out of paint." It's making sales more about solutions than transactions: not just an RFP based on the cost of a gallon of paint alone but real recommendations based on strategy and solutions.
"Work closely with all your key vendors," Gorman advises. "Do not pass up the opportunity to allow vendors to become partners. It will save you time and money along the way, and keep your facilities looking their best."
— For more information on Benjamin Moore, please visit https://www.benjaminmoore.com/nationalaccounts. For more information on Ultra Spec® SCUFF-X®, please click here. Contact Jim Gorman directly at (201) 949-6354.