Appreciating Ad Art's colorful history, smart innovation and brilliance of business for more than 80 years.
By Katie Lee
Ad Art is a national sign company doing business in all 50 states, with seven branch offices in California, Nevada and Texas. But these dry facts do not shine light on the brilliance of Ad Art's long, colorful history.
The first Ad Art launched in 1935 in Modesto, California. By the 1950s, the company was purchased and relocated 15 miles north to Stockton, California. Throughout the 1960s, Ad Art grew to become one of the top five largest sign companies in the U.S. and dominated the Las Vegas market.
In the 1990s, Ad Art was purchased again and taken public on the NASDAQ stock exchange, traded under the name Display Technologies (DTEK). In the market crash of 2001, Display Technologies was forced to close or liquidate many of its holdings in order to stave off bankruptcy. Ad Art closed as a casualty of the parent company losses.
In 2003, Terry Long, Robert Kierejczyk and Jeremy Anderson — all former Ad Art executives — resurrected Ad Art. Starting fresh, Ad Art 2.0 was born and has again risen to become one of the innovative leaders in the signage industry.
Today, the company provides channel letters, pole signs, awnings, interior signs, custom pylons, monument displays and a wide array of outdoor/indoor LED and LCD digital signage solutions.
Brilliance, they say, is Ad Art's business. And its specialty — solid state LED lighting — helps customers decrease energy and maintenance costs.
Retail & Restaurant Facility Business recently interviewed Douglas Head, executive vice president and partner of Ad Art, to learn more.
R&R: Where are you based and how long have you been in business?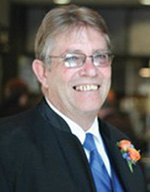 Douglas Head: Ad Art, Inc. is headquartered in San Francisco, and the current Ad Art was formed 15 years ago by former executives. I smile when I think about how many different Ad Arts there have been through the years, and, yes it started in the '30s in Modesto, California, and then moved to Stockton, California, under new ownership and that is where I started in 1976.
R&R: Is Ad Art the parent company of Genesis Lighting Solutions and AA Sign and Lighting? What differentiates the three divisions?
Head: Yes, Ad Art is the parent company of both Genesis Lighting Solutions and AA Sign and Lighting. The three divisions specialize in each of the three areas: signs, service and maintenance, and LED solid state lighting. AA Sign and Lighting handles only maintenance and repair service calls for signs and indoor/outdoor lighting. Genesis Lighting Solutions emerged in 2014 as a lighting design and specifier for long-lasting LED lighting. Ad Art is a strong leader in the national sign industry.
R&R: What do you offer retailers and restaurants? How do you help your customers decrease energy and maintenance costs?
Head: Ad Art provides signs for many national retailers and restaurants; channel letters, awnings and LED message units. We utilize LEDs for long life and lower energy consumption on all of our products.
Genesis Lighting Solutions helps its customers by providing a lighting analysis and diagram to demonstrate proper lighting. We also can provide an ROI which indicates how fast the lighting will pay for itself by reduced power consumption and maintenance. Genesis offers both indoor and outdoor lighting for many national retail businesses, hospitality groups and restaurants.
R&R: You focus on LED lighting, correct? How has the LED market changed over the years and do you see it now hitting its stride in terms of affordability and quality (color rendering)?
Head: Yes, Genesis Lighting Solutions provides LED lighting only. Lighting has advanced quickly in the past 7 years. In as little as 10 years ago, LED lighting was limited in its color, durability and its lumen output. Quickly, it has become more efficient, more dependable and is applicable in many lighting types so that there are very few applications now that cannot be LED. It's fascinating to see where it shows up — in floor tiles, shower wall tiles, and most everyone has seen lighting embedded in mirrors. It takes a determined and efficient team to keep up with the advances.
All kelvins (color rendering) are now available, from a very yellow looking light that you may use in a table lamp for soft lighting, to an almost blue light that is a very bright white. The ROI is very short as compared to the years past.
R&R: Brilliance is your business. Would you like to elaborate, and what else makes your company stand out in the industry? What kind of feedback do you receive from clients?
Head: That slogan fits our businesses very well. Ad Art has installed spectacular signs in Las Vegas, color changing LED letters to the simple set of letters for the neighborhood business; four-sided video boards for basketball arenas to instant replay boards for colleges. Genesis with the lighting, AA Sign and Lighting Service & Maintenance for keeping elements brilliant. Makes the slogan fit very well for all of the companies.
We receive very good remarks from our customers and they benefit with the multifaceted relationship; the sign company they've trusted for years also has a business that can assist them with their lighting specifications to save energy and provide safety and a business to repair signs and lighting. We know that we assist in making them successful and safe.
R&R: Would you like to include some testimonials (quotes) from a retailer and from a restaurant?
Head: We get responses from restaurant managers who say the parking lot is as bright as a sports field, or from managers that the bright lights in the kitchen are great to keep things safe and clean.
R&R: What factors shape a facility manager's decision to choosing a vendor?
Head: With LED products, I believe it is inventory. Many times managers are told it will be 4 to 6 weeks to get the proper light. Genesis Lighting Solutions keeps inventory levels consistent.
R&R: Do you consider your company more of a national player or do you also compete on the local level?
Head: We are a national company with many national accounts, but we are happy to assist any business with a new sign, or the correct lighting to help flaunt their business.
R&R: What are the pros and cons to specializing in one or a few trades versus "full-service facilities" companies who say they do a little bit of everything?
Head: We once had a service department that also coordinated sign production and installation. Many times they would have to pick what to work on next and one or the other suffered. We want to be dedicated to do the best job in each area.
R&R: What advice do you have for retailers and restaurants in 2019?
Head: It is never wrong to cut costs and waste. Upgrading to LED signage and LED lighting is a good way to increase your bottom line.
R&R: Describe your team and a typical day for you guys. What do you enjoy most about your job?
Head: Our team is a group of dedicated employees who are designers, project managers, installers, service people that are committed to excellence and taking care of the customer.
To describe a typical day is difficult since each day has new challenges and opportunities and that is why working in sign and lighting so much fun.
R&R: What are some of your short and long term goals?
Head: First and foremost, we want to make our customers successful, and through their success, we will find our success. We'd like to grow in both talent and attitude, and serve our clients and each other with care, honesty and hard work. We'd like to increase the number of distribution centers for Genesis Lighting Solutions, and possibly open an Ad Art office on the East Coast.
Our long term goal is to instill customer commitment, and to demand quality and integrity. To work as a team and have respect for all people. To incorporate the will to win and always have personal accountability with our employees, thereby doing this, we will make our customers successful and in turn make us successful.
R&R: How many retail/restaurant clients do you have, and is that sector growing for you?
Head: We have approximately 65 national accounts from retail to restaurant, but we also have financial, gaming, car dealerships, colleges, and hospitality and storage facilities. The hospitality and storage facility sectors are the two fastest growing for us. We have strong relations with companies such as the Las Vegas Sands, Tailored Brands, Red Lobster, Domino's, Papa Murphy's, Taco Cabana, Charlotte Russe, REI, Choice Hotels and First Republic Bank, to name a few.
— For more information, visit www.adart.com or www.making-light.com.
abkw-text:

classic-editor-remember:

classic-editor