— By Daniel Estrada —
The new frontier for restaurants in the back of the house.
If it feels like the restaurant industry has been in the headlines for the last year — it's because it has. Restaurants are all over the news cycle, with stories ranging from closings to openings, pivots to changing businesses, and a pandemic-inspired boom for tech platforms and digital innovation across all aspects of the industry. From apps that streamline takeout orders and table assignments to staff scheduling and invoice collection, the front-of-house is more automated than ever before.
This tech revolution couldn't have come at a better time. The industry is desperate with restaurant jobs sitting at around 15% below pre-pandemic levels and an estimated 1.8 million unfilled jobs across the nation. Additionally, after over a year of shutdowns and lingering reduced capacity rules, restaurants' already razor-thin margins were made even tighter without a clear end in sight. If you add in evolving labor issues and manufacturing shortages well into 2021, it's not looking good.
Despite all the new options for tech innovations in front-of-house, operators are still in dire straits as they seek new ways to improve the bottom line. The answer is surprisingly simple: bring the tech to the back-of-house, too.
A "Tech"-tonic Shift
The mad dash toward restaurant tech is driven by both necessity and convenience. According to a recent Panasonic Corp survey, 71% of restaurant industry respondents felt that digital transformation was more important than any other factor to business agility. Now more than ever, restaurant owners are seeking efficiency and cost-saving methods to offset the tough times both behind and still ahead of them.
When the beginning of the pandemic caused problems for the front-of-house including diminished foot traffic, movement towards off-premise dining and reduced capacity/physical space, food technology companies jumped to the rescue. Tools for employee scheduling (7shifts), 3rd party delivery (Chowly), and food costs (xtraCHEF by Toast) helped operators manage the problems they were experiencing in new, creative ways.
Now, problems are popping up in the back-of-house as well — profoundly impacting the business and consumer experiences alike. Staff shortages and supply chain strains leave operators rushing to get through each day, while customers experience extended wait times, limited menus and palpable tension.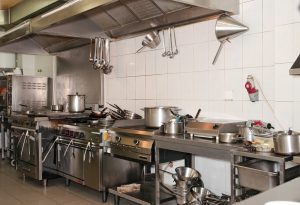 Clearly, the back-of-house doesn't get the same glamorous rep as the front-of-house. Shiny QSR kiosks and user-friendly reservation applications appeal to customers instantly and, therefore, attract owners and operators. When it comes to the hustle in the kitchen or back office, historically, operators have been more comfortable brute-forcing their way through problems since these issues are not as obvious to the customer. Instead of investing in more efficient ways to handle inventory or repairs, "out of sight, out of mind" leads to doing things the way they've always been done, Band-Aid fixes or, worse, ignoring issues altogether.
In response to constant evolution in the industry, food tech companies are coming up with new and exciting ways to streamline processes and utilize data to continue to innovate behind the scenes. But, while operators rushed to invest in front-of-house, they've been slower to adopt back-of-house (BOH) solutions. This is largely due to a lack of knowledge around how it can transform their business and strapped resources post-pandemic. In the short term, the status quo seems safer than optimizing — but in the long run, the pot boils over and can cost your business much more.
The $26 Billion Problem
Take, for example, the daunting, time-consuming and expensive task of managing equipment repairs and maintenance (R&M). The industry spends about $26 billion a year getting broken things fixed; yet despite years of investment in CMMS (Computerized Maintenance Management Systems), operators still aren't getting pain relief around R&M.
While it should be obvious that foodservice equipment needs to be maintained, many operators ignore necessary repairs and preventive maintenance until it's too late. Unfortunately, duct tape and a prayer are rarely a suitable solution — and a broken fryer can be the difference between KFC and FCK.
For operators to stay ahead, they need to invest in solutions that bring aggregated data, streamlined processes and transformative technology to the table.
Why Maintenance Matters
This past year proved that timely and reliable maintenance is critical now more than ever — and much more complicated than many anticipated in the wake of supply chain shutdowns that could echo for years.
When partial and full reopenings began after pandemic lockdown, many operators found their restaurants ill-equipped to ramp back up. The equipment that had been untouched for months, or fixed with a temporary solution, was now overworked and breaking down. The entire R&M structure was under stress and the bare minimum requirement for a restaurant — functioning equipment to cook food — was no longer guaranteed.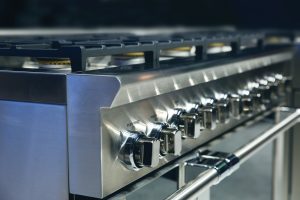 Repairs and maintenance are the Number 1 controllable line item, after labor and food. In our most recent State of Repairs report, which pulls sample data from hundreds of customers across the nation, we uncovered a 57% increase in service incidents since January 2021. And, while it's no secret that breakdowns and equipment nearing the end of its life have a detrimental effect on a restaurant's ability to operate, it's curious that more operators aren't investing in solutions to take the repair and maintenance problem off their plates.
Investing in equipment repair and maintenance technology offers operators an opportunity to utilize previously untapped data to make important repair vs. replace decisions, understand the total cost of ownership, and access visibility into service provider performance by first-time fix rate and mean time to resolution.
As it stands, most restaurant groups lack a consistent process across their multiple locations, leaving store managers and owners alike isolated in their decision-making process. Thankfully, there are newly emerging solutions to revolutionize the space — and the smartest operators are embracing the benefits.
The Final Frontier
Running a restaurant is a daunting task for even the most experienced industry experts — in a good year, let alone during one of the industry's worst years yet. But if there's one thing we've learned working alongside restaurant operators during the COVID pandemic, it's that there is no group more resilient than these individuals.
If restaurant owners invest in solutions to improve their back-of-house operations alongside the front-of-house, they can focus on what they do best: feeding hungry customers.
— Daniel Estrada is the co-founder and CEO of 86 Repairs, a repair and maintenance management platform built for the restaurant industry. For more information, visit www.86repairs.com.