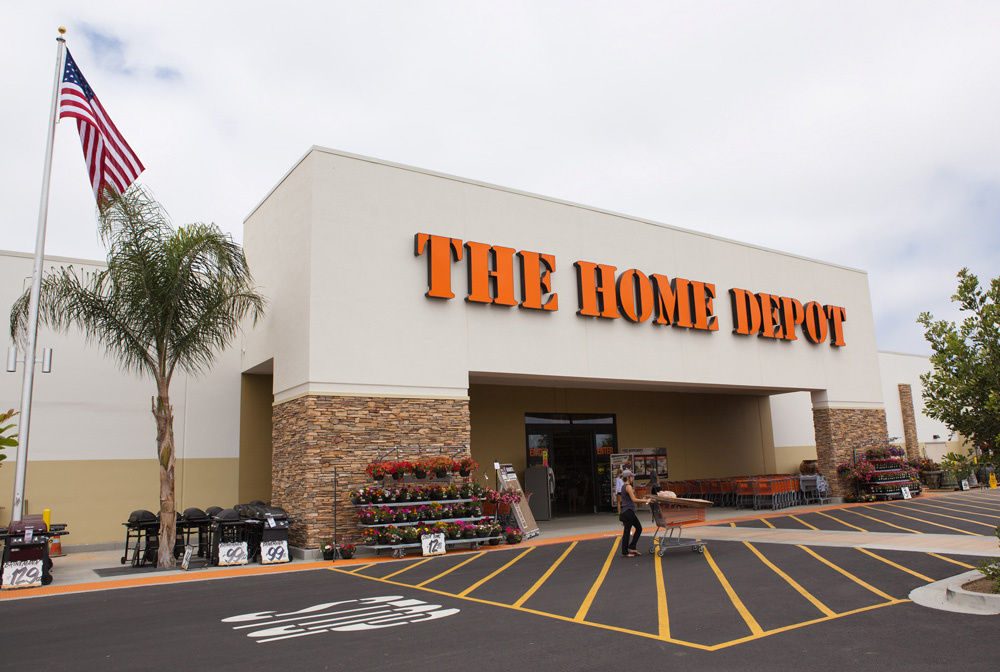 Atlanta — The Home Depot reduced its combined Scope 1 and 2 carbon emissions by approximately 172,000 metric tons in 2021, equivalent to taking more than 37,000 cars off the road for a year. The company reduced its electricity consumption by approximately 11% year-over-year in U.S. stores — while at the same time opening five new stores — and cut U.S. store electricity usage by 50% since 2010.
These and other highlights are included in The Home Depot's 2022 ESG Report.
In 2021, The Home Depot estimates that customer purchases of Energy Star products helped reduce annual electricity use by 7 billion kilowatt hours, saving $950 million on energy costs, and lowering carbon emissions by 4.9 million metric tons.
The company estimates that water-saving products sold at The Home Depot helped customers reduce consumption by over 66 billion gallons in 2021.
Eliminated 1.1 million square feet of PVC film by redesigning its private label packaging in fiscal 2021 — enough to cover 19 football fields.
Completed a multi-year project to convert U.S. stores to LED overhead lighting.
Committed to participating in the CDP Forests Questionnaire
The Home Depot is the world's largest home improvement specialty retailer. At the end of the first quarter, the company operated a total of 2,316 retail stores in all 50 states, the District of Columbia, Puerto Rico, the U.S. Virgin Islands, Guam, 10 Canadian provinces and Mexico.
SOURCE: The Home Depot
classic-editor-remember:

classic-editor

bs_sponsor_advertiser_id:

109286

bs_sponsor_advertisement_id:

bs_ads_disabled:

abkw-text:
Tagged under