The plan behind Quaker Steak & Lube's return route to success.
By Katie Lee
It was a match made in road-trip heaven. TA Restaurant Group owns and operates more than 850 restaurants, while its parent company, TravelCenters of America, handles the gas stations, convenience stores and truck stops. TA had a good thing going and sought to expand. It found Quaker Steak & Lube, a unique casual dining brand that started 43 years ago as a converted garage in Sharon, Pennsylvania, and today retains that heritage by catering mostly to car and biker enthusiasts, with 50 locations in 14 states. "The Lube," as it's affectionately known, had fallen on tough economic times and, to rescue itself from bankruptcy, was acquired by TA Restaurant Group in April 2016. With a new emphasis on growth by franchising, it's been pedal-to-the-metal ever since.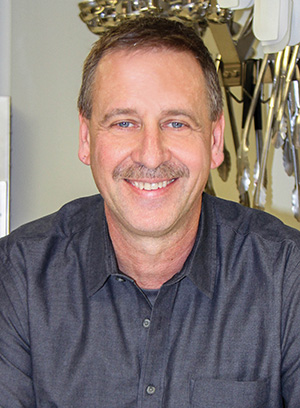 Retail & Restaurant Facility Business recently spoke with John Ponczoch, senior vice president of food and marketing operations for Quaker Steak & Lube, who came over in the TA acquisition about a year and a half ago. In addition to fueling franchise growth, the company is exploring new markets, designing a new prototype, upgrading its technology platforms, and testing new formats for non-traditional locations. At the same time, it is also performing much-needed repair and maintenance to existing corporate locations of Quaker Steak & Lube, operated by TA Restaurant Group.
"There was a 3- or 4-year period where capital wasn't being put into the sites," Ponczoch says. "So by the time we took it over, we were quite behind on the annual maintenance."
After assessing each facility, most needs fell into the categories of roof repair, electrical work, bathroom remodels and flooring upgrades. The biggest challenge, Ponczoch says, was fixing up the original Sharon, Pennsylvania, location. Originally an auto repair shop/garage in the 1950s, the Sharon location had been expanded so many times over the years, its electrical wiring was out of date, and its bathrooms were in need of a complete overhaul.
"That was probably the biggest struggle," Ponczoch says. "We took out the bathrooms completely and did brand new bathrooms throughout the facility. Had to replace the roof completely, a lot of electrical, bring it up to ADA compliance."
As part of its upgrades, Quaker Steak & Lube is also testing LED lighting. Early on it's showing about a 15% to 20% savings, according to Ponczoch. In company-operated locations, TA has replaced all of Quaker Steak's dish machines with more energy-efficient models.
As the company continues to refurbish existing locations and plots a course to expand The Lube outward from its heritage markets in Pennsylvania and Ohio, TA sees great things in store. "We're excited about the brand because of its auto and bike enthusiasts theme, and it's a really nice fit with our core company," Ponczoch says. "We've got assets located throughout the interstate system, and we're certainly in the vehicle business."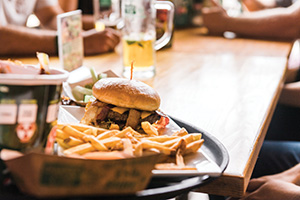 With one airport location recently opened in Pittsburgh and a full-size restaurant recently opened inside a brand new Columbia, South Carolina, travel center, the company expects non-traditional venues to be key to Quaker Steak's success. The company also anticipates opening many Express models inside TA travel centers, beginning with a new Express unit slated to open in Indiana by the end of thus year. While full-size Quaker Steak restaurants can run from 6,000 all the way up to 18,000 square feet in areas heavily trafficked by car shows and music concerts, the Express format will fall between 1,600 and 2,500 square feet with half the menu offerings — but still get the name out there. The company is working on a new full-size restaurant prototype with brand strategy and design firm Tesser, and Ponczoch anticipates this new prototype to end up in the 6,500-square-foot range. The smaller Express locations will be good fits in airports, on college campuses, and inside sports arenas and truck stops.
"Rather than building out a dozen of the large, full-serve restaurants, there may be a market where we have four full-serve restaurants, and in strip centers that are end caps of buildings, we'd be able to put these Express models," Ponczoch says. "So more recognition of the brand in a much smaller footprint."
San Francisco-based Tesser, which has recently redesigned Sheetz and Bojangles among many others, has been tasked with creating a future design to broaden the Quaker Steak appeal to other demographics in addition to car and motorcycle enthusiasts, while still retaining the history of the brand. TA hopes a new design will be chosen by the end of October.
"We're in that process now, and once that design is complete we'll go through a customer validation study to prove the prototype so that we have a model that will help our current franchisees grow their business along with new franchisees," Ponczoch explains. Currently, Quaker Steak & Lube has 15 company-operated locations plus the airport facility in Pittsburgh, also operated by the company, and 34 franchised locations.
TA Restaurant Group is also rolling out several technology initiatives designed to help all locations better streamline their operational efficiencies. The company uses NCR's Aloha for point-of-sale and Menu Link for controlling food cost and managing inventory. In addition, says Ponczoch, "we've implemented a better support program for requests from the field for company and franchise so we can do a better turnaround pricing for their bars; in the past it was at least a couple weeks for us to get that turned around. Now we can turn around their requests in 48 hours. With the craft beer business and the liquor changes, how quickly it's happening in the industry, it allows a franchisee to turn on a dime and move very, very quickly on changes to their bar."
Ponczoch continues: "We've implemented some virus protection upgrades too. Rather than being reactive to credit card security, we are much more preventative now. We're testing iPads for servers where they can take the table through an iPad right in front of the customer versus hand writing it and going to a terminal, hoping to speed up time. We have that in test today. We have two other pieces in test: one called Partender, one called BeerSaver. We have these in test in several company locations and we hope to prove out the savings with these and prove the consistency of it with the brand. Then we would roll those out to the franchisees as well."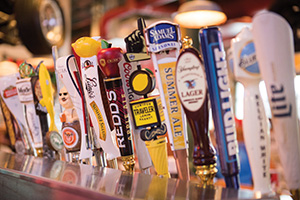 Quaker Steak & Lube has high hopes for its new beverage program. Partender is an app to control liquor, food and bar inventory, and BeerSAVER offers a draft beer control system for beer monitoring. With the Partender app, the company can use iPads to improve accuracy and speed up the completion of bar inventory. According to Ponczoch, Partender is live in three locations and, after monitoring the results, the company hopes to roll it out to franchisees soon.
"BeerSAVER is a system that helps us monitor waste, theft, improve consistency of the pour for our guests, and we think over the next 60 to 90 days that we will be able to show the savings and the positive guest feedback," says Ponczoch.
With improved technology, the company hopes to highlight Quaker Steak's beer program more than before. "Beer accounts for about 75% to 80% of our overall alcohol sales, yet it really had a very limited role in previous menus," Ponczoch says. "We're working at putting together (we should have it complete in the next 30-45 days) a much bigger focus on the beer program as a whole. Nationwide, our sites are going to have a much more consistent offering, meaning we will pick the brands that they will have in each location that will be offered at every site, but we're going to allow franchisees and local managers of the company locations to choose local brews that really resonate with their guests, to allow that flexibility with them. They'll be changing those ongoing. We're going to be putting a lot more emphasis on the beer program, even though it's very strong now, we really never went out and marketed it that well."
Also part of its beverage revamp, The Lube's newest beverage menu rolled out in June 2017. The company added tiki drinks, a product called 'Shark Punch,' and other new drinks that are showing out well. "But interestingly enough, our heritage drinks — Lubenades, where we make from fresh lemonade; Luberitas; Lube iced tea; and our famous Duck Duck Goose — those drinks have been in the heritage for many years, and they continue to be strong," says Ponczoch. "We've highlighted them in our new menu, and they've taken off even stronger than they were."
As part of the TA acquisition, Quaker Steak & Lube also plans to consolidate many of its vendor relationships. Most company-operated locations use outside vendors, a mix of local and national, while some multi-unit franchisees utilize their own in-house group to handle repair and maintenance, preventative maintenance on equipment, etc. The company still has "a ways to go" but has already consolidated the food and paper product manufacturers between TA and Quaker Steak & Lube. More consolidations are expected. Executives and other corporate positions also have merged.
"I think it's a good mix," Ponczoch says. "We brought some new folks in from outside either brand. We have a good mix from the heritage group of Quaker Steak & Lube, and then we have some mixed in with TA. We put this team together exclusively for this, and so far it's working out very well."
In the restaurant business, people are paramount. Finding good folks, and retaining them while giving them room to grow in their careers, is a challenge for many restaurants today. Franchises need the support of Corporate, and vice versa. At Quaker Steak & Lube, Ponczoch is confident in the people around him.
"I find nothing better than working with the team we've put in place here today; they support the brand, they support our franchise community, they support our company ops, they've got passion in their blood, and they're just so engaged in this brand today," he says. "They're awesome people, and they've got the grit to make this brand succeed and it's going to succeed."
The company is looking for tomorrow's leaders today. "It's really not a secret in the industry that we're all struggling for talented employees, talented leaders that are going to help drive any brand, and we need a product and a company that allows growth and support," Ponczoch explains. "We need a good path to give our employees a way to grow into our future leaders and make it a very meaningful career, long term."
He continues: "The big message is, 'We want to grow, we want to grow, we want to grow.' In order to grow, we'd better be supportive of our franchise partners because that's really the key to our success. We can preach that we want to grow franchises, but if we can't prove to be a great partner for them, we're not going to get existing franchises to grow, and we're certainly not going to bring new ones on that are excited about growing."
Ponczoch points out that in most — if not all — businesses that have company and franchise locations, the franchisee group typically will outperform the company locations. "They just do," he says. "It's that ownership that they take for each and every one of their facilities. We need to find a way to tap that, to share those resources between all of our franchise partners, so that they can become stronger, and build those relationships. I think if we can pave that road then we're going to be able to attract more franchisees to become our partners, while we continue to grow with our existing franchises."
— This article originally appeared as the cover story of the September 2017 issue of Retail & Restaurant Facility Business magazine. Email the editor at [email protected]