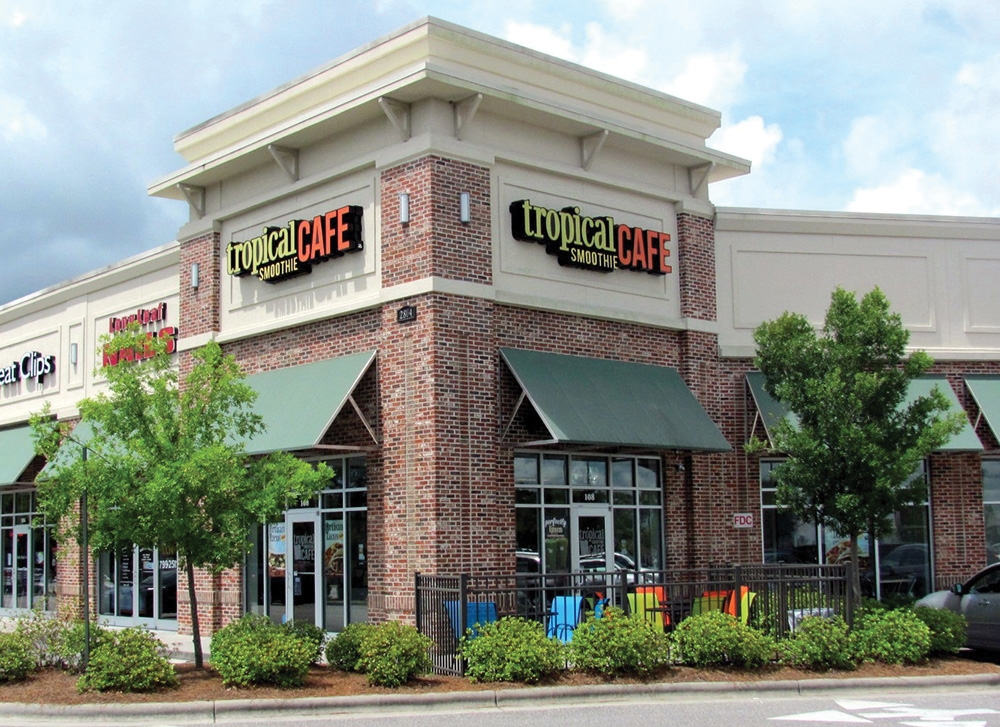 Atlanta — Tropical Smoothie Cafe, one of the fastest growing franchise concepts in the country, has signed a franchise development agreement to expand its presence in Indiana. Existing franchisees David and Ruth Buko, alongside first-time Tropical Smoothie Cafe franchisee James Volpert, will be developing eight cafes throughout the Indianapolis area, with the first two locations expected to open in Hamilton and Boone counties in 2019.
"We're continuing to accelerate development in emerging markets like Indianapolis as a result of our ongoing success and even more so, our commitment to investing in our people by prioritizing the needs of our franchisees, which has helped fuel our widespread growth nationwide," says Mike Rotondo, CEO of Tropical Smoothie Cafe.
David and Ruth Buko became Tropical Smoothie Cafe franchisees in 2012 when they opened their first restaurant in Lansing, Mich. Today, the husband-and-wife team owns six cafes throughout Lansing and Saginaw, Mich. An Indianapolis native, James Volpert will oversee day-to-day operations of the eight cafes, along with his wife Angela. The group is currently scouting locations throughout the Indianapolis area, with the first two cafes slated to open in Carmel and Fishers in 2019.
Tropical Smoothie Cafe is a fast-casual restaurant concept with more than 650 locations nationwide. For more information, visit www.tropicalsmoothiefranchise.com.
SOURCE: Tropical Smoothie Cafe