PVI Industries has always manufactured commercial water heaters, never residential.
By Katie Lee
When PVI Industries began manufacturing commercial water heaters in 1961, the original product line was just a handful of simple gas units. Simple as it sounded, PVI knew its strength, even nearly 60 years ago. Opting to eschew the manufacture of residential water heaters altogether, PVI instead chose to focus on strengthening its strength — commercial water heaters — year after year.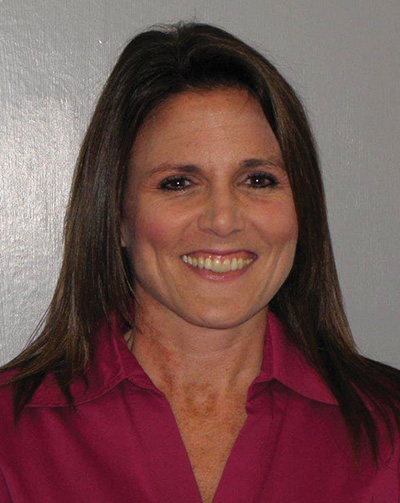 "PVI's product engineering and production has always been 100% dedicated to the ASME commercial market with no residential product lines," says Heather Hutchins, product manager for the past 17 years. "This was a strategic decision that allows us to focus entirely on designing longer lasting and occasionally customized products for the more demanding commercial applications."
'Demanding' would be an understatement. With each passing year and each passing decade, PVI met demand by innovating and adapting and being a leader for change. Technology continued to advance. Today, water heaters overall are more energy-efficient than ever before. The market has seen a shift from non-condensing toward full-condensing units, too. Today's facilities are focused on efficiency, performance, durability and support. PVI has all of those tools designed into its products, including high-efficiency smaller footprint water heaters that save facility owners significant operating costs annually.
Now, offering several hundred standard models and hundreds more possible custom configurations, PVI has become a leading packaged and custom manufacturer of commercial ASME instantaneous and storage water heating equipment marketed throughout North America. There are more than 130,000 PVI installations worldwide. PVI's water heaters can utilize any of the common energy sources — as is the case with instantaneous, on-demand water heating — or combinations of energies in storage tanks ranging from 125 to 4,500 gallons.
"PVI manufactures water heaters using any energy source available, including gas, electricity, oil, boiler steam, and boiler or high temperature water," explains Hutchins. "The design flexibility built into our equipment allows two or more of these energy inputs into a single appliance, which can be used for waste heat or solar energy capture or to provide a backup energy source when necessary."
The magic begins in PVI's manufacturing facility. Located in Fort Worth, Texas, the 170,000-square-foot facility was originally built as a steel fabrication facility and has been home to PVI since the mid-1970s. Recent renovations to the facility have created more open space that can easily be reconfigured to support additional product lines and allow for additional capacity as PVI continues to grow. Thanks to PVI's parent company, Watts Water Technologies, the facility also boasts a new 3000kW laser cutter to join the company's water jet and robotic welding capabilities to provide the fastest and most accurate tank manufacturing in North America.
Fast and accurate are what businesses strive for. The key factor for restaurants and retail facilities, in particular, is maximum uptime — things must keep humming along. A restaurant cannot continue to operate without hot water and downtime can lead to significant revenue losses. PVI's Conquest product family, for example, offers restaurants a powerful and compact fire tube water heater that combines an advanced fuel-saving design with extended product life.
"With PVI's long life water heater and the durability to withstand demanding use, restaurants can depend on PVI equipment providing all of their hot water needs, leading to increased revenue for their business," Hutchins says. "The Conquest product has proven to be a powerful leader in the restaurant and retail market."
Specifically, PVI has experienced explosive growth in the restaurant sector. Clients include one of the world's leading casual-dining restaurants with more than 1,600 restaurants worldwide. Many other national chains have made the change to PVI for longer lasting equipment. Product lifespan from competitors is 1 to 3 years in restaurant applications. With PVI's 15-year Conquest warranty, restaurants do not have to routinely replace their equipment.
Another key product line for PVI is called AquaPLEX, which has a long-lasting resistance to corrosion. Because of its line of AquaPLEX water heaters, PVI is recognized in the industry as the only ASME-code water heater and boiler manufacturer building pressure vessels and heat exchangers from duplex stainless steel. AquaPLEX is a unique material that requires special welding processes and proper pickling and passivation procedures after complete vessel fabrication to be successful.
PVI products are available nationally and internationally through a network of independent and factory sales representatives. PVI equipment in the field is supported by factory-trained service professionals and a team of highly skilled customer service technicians in PVI's home office.
"Each facility owner or engineer knows their business and PVI has the experience, technical and production ability to provide a quality product they can count on for years to come," Hutchins says.
According to Hutchins, PVI will be introducing new products specifically targeted for restaurant and retail facilities in the next year.
— Visit www.PVI.com for more information.