— Interview by Katie Lee —
As A&W approaches the second year of its second century of operation, it looks to a promising future while also honoring its iconic past.
With almost 1,000 locations open in the U.S. and Asia, A&W Restaurants — which first introduced its famous root beer in 1919 — knows a thing or two about growth and longevity. In its first 100 years, A&W weathered every up and down that a restaurant could face. Early in 2020, Retail & Restaurant Facility Business interviewed Paul Martino, president and COO of A&W Restaurants, to learn more about the iconic restaurant company's plans for its next 100 years.
R&R: How many restaurants does A&W operate today? How many new locations opened in 2019, and what is the growth forecast for 2020?
Paul Martino: A&W serves guests in nearly 1,000 restaurants in the United States and Asia. Approximately 570 of those are in the U.S., with nearly 100 in gas and convenience stores.
We are the only major U.S. restaurant chain that is entirely owned by its franchise partners. Every location, except for the new prototype/learning center in Richmond, Kentucky, and four restaurants in Lexington, Kentucky, is operated by a franchise partner.
More than 70 new locations have joined the A&W family since franchisees purchased the chain from Yum! Brands in December 2011, with seven opening last year. A dozen are in various stages of development.
While many A&Ws are co-branded with KFC or Long John Silver's, our focus now is on building primarily single-brand, stand-alone restaurants with drive-thrus.
R&R: Tell me a little about the history of the company and why 2019 was a key year, in addition to it being A&W's centennial.
Martino: In June 1919, Roy Allen set up a roadside root beer drink stand in Lodi, California, at a parade in honor of returning World War I veterans. Allen and partner Frank Wright named it A&W Root Beer.
A few years later, Allen bought out Wright's interest and started franchising roadside stands, making A&W America's oldest franchised restaurant chain.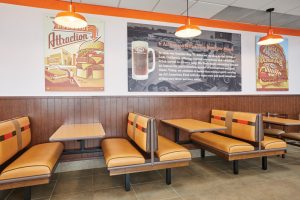 We've survived recessions, depressions, sugar shortages, global unrest, nearly a dozen corporate ownership changes and an explosion of competitors. Through it all, a tenacious group of root beer-loving franchise owners fought to keep the doors to their hometown A&Ws open — even when the odds were stacked against them like a Papa Burger.
Today, A&W Root Beer is the bestselling root beer worldwide, holding a unique place in America's food culture and history. We made root beer floats a household treat and popularized the drive-in restaurant.
2019 was a milestone year as our system experienced sales growth for the eighth straight year, with same-store-sales up 2.6%. Since we acquired the brand in late 2011, same-store-sales are up over 38%. In 2019 our new restaurants set sales records, with the most recent new units reporting average first month sales in excess of $200,000.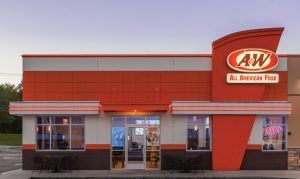 We've worked very hard to remain culturally relevant, while staying true to our roots, so to speak. For example, last year we introduced trendy new products, such as Sriracha Cheese Curds and plant-based Beyond Burgers, which exceeded sales expectations.
We launched a "Second Century Growth Initiative" with reduced royalties for new U.S. franchise partners in 2019, and a number of operators successfully converted other brands' facilities into A&Ws. We are very proud that Franchise Business Review designated A&W a Top Food Franchise to Buy in 2019 and an overall Top Franchise in 2020
R&R: What makes the first freestanding Gen19 restaurant different?
Martino: From a guest's perspective, the Gen 19 prototype is a contemporary version of our 100-year heritage. Its 'hip nostalgia' design includes a mix of retro neon signage and pop art murals with updated seated and modern color schemes, while remaining loyal to our signature A&W orange and brown. One of the most distinctive elements is a large, branded draft arm located in the dining room. Guests pour their own, ice cold root beer into frosted mugs handed to them at the counter.
R&R: What are some of the "behind the scenes" efficiency improvements that enhance productivity in this restaurant? With the new prototype, did you redesign your kitchens? Did you bring in new equipment or make other operational efficiencies?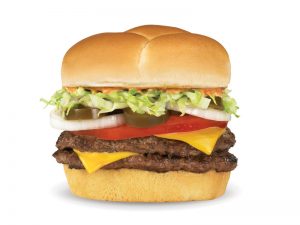 Martino: Most of our Gen 19 improvements focus on product quality initiatives. The "Grill-to-Bun" program centers on delivering a hotter, fresher burger to our guests. We updated the layout of the grill station for better cheese melting and added heated platforms to the assembly station, yielding a hotter burger.
We also revamped our hot dog station to raise the quality of our hot dog lineup. By replacing the bun drawer with a bun steamer, we can offer guests a better bun. It also makes more efficient use of the station's space.
R&R: How does back-of-house technology improve daily operations in the restaurants?
Martino: All new restaurants are opening with a standardized POS system, something our brand has not seen in its 100-year history. This allows our franchise partners to remotely access their sales data, and our Restaurant Support Center team can aggregate menu mix and transactional level data. This has been a game-changer, allowing us to offer customized support to individual franchise partners, as well as to drive effective future initiatives for the brand. Many of our existing franchise partners are seeing the benefits of this new system and are investing in the upgrade.
We use the DayMark system for automated date labeling of our prepped products. This takes the guesswork out of item shelf life and provides another layer of food safety.
QSROnline is our back-office solution for scheduling and labor management, inventory and food management, as well as financial reporting. This greatly reduces the time managers spend on administrative tasks.
This year the training team launched a digital learning program using DiscoverLink, which helps deliver consistent training through quick, fun modules that are taken in conjunction with hands-on practice. This platform reduces the number of labor hours required for both the trainer and the trainee.
R&R: What kind of feedback are you getting from franchisees about the new look? And from customers?
Martino: Our franchise board recently visited the new restaurant and learning center in Richmond to see it up close. The overwhelming sentiment was very positive. They were excited the updated design retained the brand's "soul."
Our guests have been very complimentary as well, which is reflected in the restaurant's initial sales exceeding our forecasts.
R&R: Are there any "green" elements about the restaurant's design and construction (sustainable materials, energy-efficient fixtures, etc.)?
Martino: We have a solar-powered directional sign in test, so we'll see how that goes. Inside and outside the restaurant we used LED lighting, including LED signage. And we chose many Energy Star-rated appliances.
R&R: Describe how A&W handles repair and maintenance. Do you have an in-house maintenance department or do you rely on vendors? Or do franchisees handle R&M individually?
Martino: Since so many A&W restaurants are located in small-town America, our franchise partners use local repair and maintenance vendors. We do have a national contract with Pepsi for drink dispenser service, and we have recommendations from many of our key vendors for local maintenance providers.
R&R: Do you use local or national vendors? Why?
Martino: One of the major advantages A&W has over similar-sized franchises is our partnership with Restaurant Supply Chain Solutions (RSCS), Yum! Brand's purchasing and distribution co-op. This allows our franchise partners to leverage the buying power of one of the largest QSR organizations in the world.
R&R: Are existing restaurants on a schedule to update to this new prototype?
Martino: We work with operators to remodel based on their needs and resources. Elements of the Gen 19 prototype will be available to them.
R&R: Tell me about A&W's national learning center, A&W University. How does it train franchisees in a new way?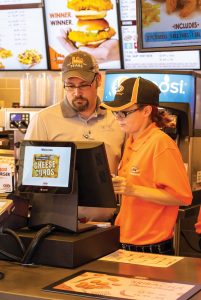 Martino: The new A&W University offers students a convenience previously unavailable. Instead of classroom learning in our Restaurant Support Center in Lexington and restaurant training in an area location, new franchisees — and current team members wanting a refresher course — can easily move between the classroom and a state-of-the-art restaurant for hands-on exercises.
R&R: Does A&W have any plans when it comes to non-traditional openings? Airports? Stadiums?
Martino: We've had quite a bit of growth recently in the convenience store and travel center market, and we're continuing to expand in those types of locations. We're open to other non-traditional sites, but our priority is opening new freestanding and in-line restaurants that deliver the unique A&W experience, which centers on serving made-on-site root beer in a frosted mug. That's hard to do in a stadium!
R&R: How many international locations does A&W have? Do you plan to expand globally?
Martino: Southeast Asia already is home to approximately 375 A&W Restaurants. Our CEO Kevin Bazner recently returned from a development agreement signing in Malaysia, where the franchisee plans to open 20 locations this year. Malaysia is becoming a regional hub for A&W's expansion in Southeast Asia.
The A&W brand also operates in Canada under separate ownership.
R&R: What is the new typical square footage of an A&W location, or is there a wide range depending on the space they go into?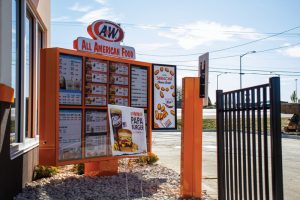 Martino: The new Gen 19 prototype is 2,600 square feet with 56 seats, but across the system there's a very wide range of footprints. We have very successful restaurants dating to the 1930s, as well as locations that use walk-up windows and drive-ins with carhops. One of our newest units is in a Nevada casino that happens to be haunted.
R&R: What do you enjoy most about your job day to day?
Martino: I most enjoy the interaction with our franchise partners. Many have been with A&W through some very difficult years. They really are the ones that kept the brand alive. Seeing them now grow and prosper is very, very rewarding.
R&R: What goals have you set for your team, short term and long?
Martino: We have two simple goals: grow profitable sales and open new restaurant units.
Continued same-store sales improvement for our existing franchise partners continues to be our most important goal. The typical franchise partner has seen their Average Unit Volumes increase over 38%. We are very proud of what our franchise partners have accomplished in the last 8 years.
Our longer range goal is to expand our location count by 20 to 25 new restaurants a year. With every new restaurant, we strengthen our distribution channels, increase our marketing dollars, and raise A&W's brand visibility and awareness.
— This article originally appeared as the cover story of the February 2020 issue of Retail & Restaurant Facility Business magazine. Email the editor at katie@francemediainc.com.
classic-editor-remember:

classic-editor

abkw-text:
Tagged under